If you're currently getting towards the end of your BMW lease, chances are you've been thinking about what your next step will be.  At BMW of Monrovia, we want to ensure you the most convenient and enjoyable end of lease experience possible, which includes knowing all of your options beforehand and having helpful tips to keep in mind before you decide on which end of lease option is right for you.  Whether you want to keep driving your current leased vehicle, upgrade to a new BMW model, or take a different route altogether, we're here to help make sure that your end of lease experience doesn't feel like the end of an era, but rather the start of a whole new exciting adventure!

   Schedule an Appointment today!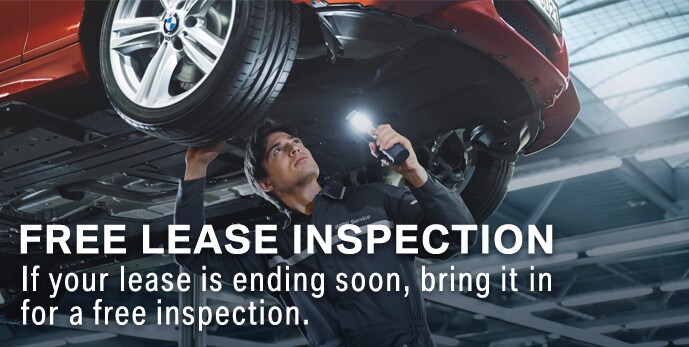 End of Lease Options at BMW of Monrovia
Purchase your current BMW:  If you've grown to know and love your current BMW vehicle and you don't want to see it go, you can simply pay off the remaining price and make it your own!  Since you've already paid a sizeable portion during your lease period, buying your current vehicle is often the optimal option for many drivers who want to enjoy the benefits of owning a BMW vehicle.


Choose a new BMW model:  This is the most common route that drivers take when their lease is up.  We allow you to easily trade in your current lease for a new lease option on a new BMW model in the most convenient and hassle free manner possible, allowing everyone to drive the new BMW model of their dreams every few years.


Return your lease:  If you aren't quite sure what your next step is going to be and you need some time to think and weigh all your options, you can simply return your lease as easily as one, two, three.  All you need to do is schedule a final-inspection and after completion, you can take as much time as you want to consider all of your options.
If your lease is almost up on your BMW, we welcome you here at BMW of Monrovia to speak to our knowledgeable staff about all of your options in person to get the best idea about which option is best for you.  Our dealership is located right in Monrovia, CA, just a short drive from Los Angeles, Pasadena, Glendale, and Alhambra.